Manage your Healthcare Online
Have face-to-face video appointments with your doctor
Schedule or request appointments
Send secure messages to your doctor
View and pay bills securely
Check test results
PreCheck-In for upcoming appointments
COVID-19 Resource Center
COVID-19 Long-Haul Updates
Montefiore-Einstein's Dr. Marjan Islam, Co-director of the COVID-19 Recovery (CORE) Clinic, recently joined the Brian Lehrer Show on WNYC to share the latest in COVID-19 long-hauler symptoms. Listen >
Montefiore-Einstein Receives Grant to Help Improve HIV Rates Among LGBTQ Youth
Dr. Barry Zingman, Medical Director, AIDS Center, and Clinical Director, Infectious Diseases (Moses Campus), and Oval Center-Center for Positive Living, Montefiore-Einstein, joins BronxNetTV to discuss Montefiore's grant to help improve HIV and AIDS rates among LGBTQ youth in the Bronx. Watch here >
Finding a hero becomes a matter of life & death. Paul's liver was failing. He needed a hero. Jeremy channeled his inner superhero into a force for greater good. See their story and others >
Monoclonal Antibody Therapy at Montefiore May Benefit Those at Risk for Severe COVID-19
Studies show that when monoclonal antibodies are given intravenously to high-risk people diagnosed early with COVID-19, they may prevent them from experiencing severe symptoms that lead to hospitalizations. Montefiore currently offers monoclonal antibody therapy at our infusion suite. Learn more >
Montefiore-Einstein Study Finds Most People with Cancer Should Respond Well to COVID-19 Vaccinations
The findings, published online in Nature Cancer, may lead to better care for cancer patients, who face a heightened risk of dying from COVID-19, and suggests that cancer patients should respond well to COVID-19 vaccines. Read more >
Empire BlueCross BlueShield & Montefiore's New Agreement Focuses on Improving Community Health
Montefiore announces a new agreement with Empire BlueCross BlueShield that focuses on improving community health and access to quality healthcare for people throughout New York City, Westchester and the Hudson Valley. Learn more >
GMA: First Lady Dr. Jill Biden at Montefiore-Einstein, Speaks on Her Mission About Breast Cancer
Good Morning America was on site to capture First Lady Dr. Jill Biden's visit to Montefiore Einstein Cancer Center. Robin Roberts sat down with Dr. Biden, Montefiore-Einstein Radiation Oncologist Dr. Amanda Rivera, and patient/advocate, Sandra Cruz to share ways to engage women of color and how to tackle breast cancer disparities. Watch here >.
CHAM Honored with 20th Anniversary Proclamations
Children's Hospital at Montefiore (CHAM) celebrates its 20th anniversary! Bronx elected officials joined Dr. Philip O. Ozuah, President and CEO, Montefiore Medicine, and Dr. Michael D. Cabana, Physician-in-Chief, CHAM, to present proclamations in recognition of CHAM's leadership in the field and commitment to our community. Thanks to: Congressman Adriano Espaillat, Senator Jamaal Bailey, Assemblyman Jeff Dinowitz, Deputy Bronx Borough President Marricka Scott-McFadden, Councilman Eric Dinowitz, Councilwoman Vanessa Gibson, Councilman Mark Gjonaj, and Councilman Kevin Riley.
Montefiore-Einstein Earns Recognition from the American Society of Transplantation's Living Donor Circle of Excellence Program
Montefiore-Einstein is proud to be a member of the American Society of Transplantation's (AST) Living Donor Circle of Excellence program. The program recognizes companies that have policies in place to support the wages of a living donor employee who donates a kidney, or a part of their liver. Learn more about becoming a living organ donor at Montefiore-Einstein.
Research Examines Healthcare Transportation Challenges and Chronic Health Conditions
A new study led by Montefiore-Einstein's Dr. Kevin Fiori, Assistant Professor, Pediatrics and Family and Social Medicine, and Director, Social Determinants of Health, Community & Population Health, found that healthcare transportation challenges are strongly associated with chronic health conditions like depression, asthma and diabetes. Learn more >
Accredited again for quality care: Montefiore Einstein Cancer Center
Montefiore Einstein Cancer Center has again been recognized with Three-Year Accreditation from the Commission on Cancer (CoC) of the American College of Surgeons. This honor reflects Montefiore-Einstein's outstanding clinical care, ground-breaking research, unparalleled social and emotional support, and positive outcomes for patients. Learn more >
Addressing Parents' Concerns About the COVID-19 Vaccine & Heart Muscle Inflammation in Children
Montefiore-Einstein's Chief of Pediatric Cardiology, Dr. Daphne Hsu, discusses the evidence which continues to favor COVID-19 vaccination in children and young adults despite the risks. Read more >.
Einstein Receives Full Middle States Accreditation
A historic milestone for the Albert Einstein College of Medicine: The Middle States Commission on Higher Education voted to grant Einstein full independent accreditation for all its doctoral, masters, and certificate programs. Learn more >
U.S. News & World Report
Designates Children's Hospital at Montefiore One of Nation's Best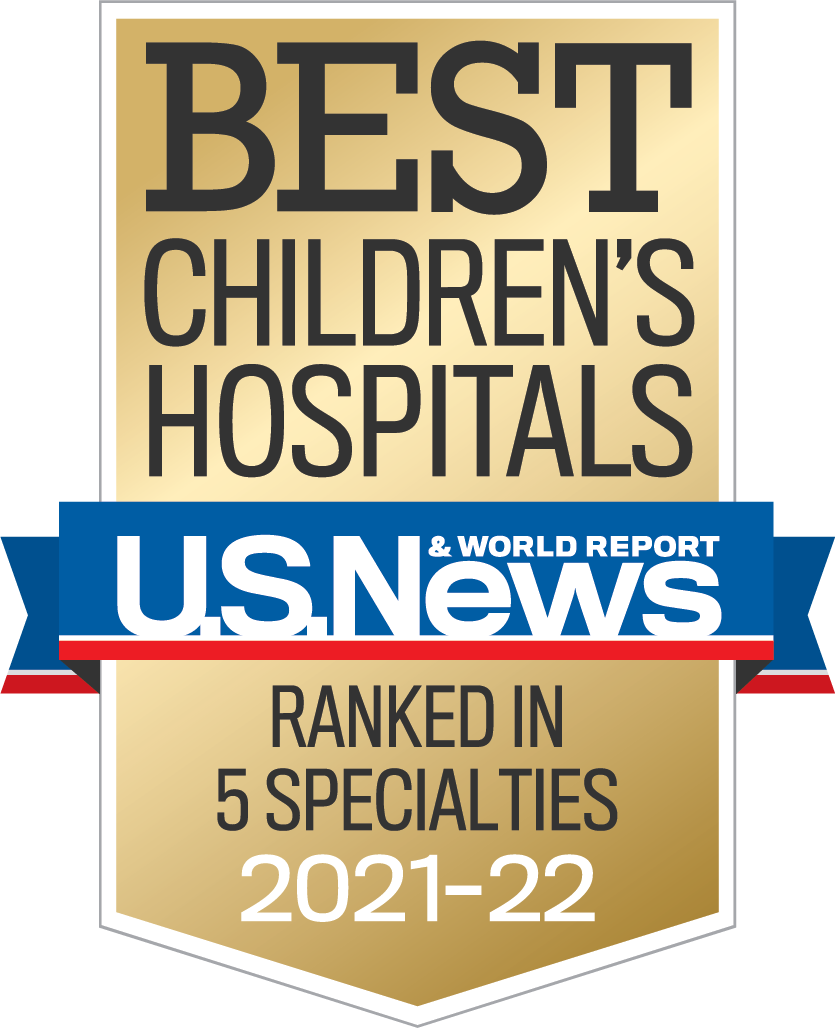 For the 14th year in a row, the Children's Hospital at Montefiore (CHAM) has been recognized by U.S. News & World Report as one of the nation's best pediatric hospitals. In the 2021-2022 Best Children's Hospitals list, Neonatology, Pediatric Cancer and Gastroenterology & GI Surgery rank among the top 20 programs in the country, and Nephrology and Neurology & Neurosurgery are in the top 50. Learn more >
COVID-19 Vaccination
If you are currently eligible to receive the COVID-19 vaccine, find a walk-in location or schedule the first dose of your vaccination online. If you need assistance, please call our hotline at 1-844-444-CV19 (1-844-444-2819) and select option 1. Learn more >
STAY STRONG: Behavioral Addiction During the Era of COVID-19
How is behavioral addiction affected and manifested during the era of COVID-19?Dr. Howard Forman, Montefiore's Director of Addiction Consultation Service, describes the impact the pandemic has on those with behavioral addiction, why many people are developing behavioral addiction, and shares what help is available. Watch Dr. Forman's #StayStrong video, "Behavioral Addiction During the Era of COVID-19" part of the Montefiore-Einstein Stay Strong series.
COVID-19 Vaccine Myths + Vaccinating Kids
Dr. Margaret Aldrich, Director, Pediatric Infection Control, Children's Hospital at Montefiore, recently joined BronxNet TV to discuss the latest information on Vaccinating Kids as the in-person school year begins and to debunk some COVID-19 Vaccine myths. Watch here >