CAR T-Cells. A Game-Changing Breakthrough Against Cancer
At Montefiore Einstein Cancer Center, putting patients first includes being at the forefront of research breakthroughs like CAR T-cell therapy. CAR T-cell therapy is when a patient's own immune cells get modified with a heightened ability to identify and destroy cancer cells. Our longstanding leadership in research has allowed us to offer patients CAR T-cell therapy before many other institutions.
Transforming Our Patients' Immune Cells into Powerful Cancer Fighters
The science behind CAR T-cell therapy has enabled us to remove a patient's immune cells, re-program them, and transfer back into the patient, customized to destroy their specific cancer. So far, this cancer treatment is approved for two types of cancers, Relapsed Refractory Lymphoma and Mantle Cell Lymphoma. We're committed to unleashing the potential of immunotherapy and CAR T-cells against all cancers.
An Approved Center of Excellence for CAR T-Cell Therapy
We're one of only a few Centers of Excellence for CAR T-cell therapy in the nation. Achieving this status requires highly specialized knowledge in cellular science and laboratory techniques. We are accredited by the Foundation for the Accreditation of Cellular Therapy (FACT). FACT was founded by the International Society for Cell and Gene Therapy and the American Society for Transplantation and Cellular Therapy. This accreditation demands a rigorous understanding of clinical research and laboratory procedures set by a board of international scientists.
Leading the Way From the Laboratory to FDA Approval
In 2013, Science Magazine gave its "Breakthrough of the Year" award to Immunotherapy and CAR T-cell therapy. Since then, our leadership in research has been directly responsible for helping achieve FDA approval for CAR T-cell therapy. The clinical data is exciting and shows high rates of complete remissions.
Led the Most Pivotal Study as Site Principal Investigator
The ZUMA-1 study was one of the most pivotal studies in achieving FDA approval for CAR T-cell therapy for the treatment of lymphoma. Our Director of Hematologic Malignancies and Stem Cell Transplant Programs, Dr. Ira Braunschweig, served as the Principal Investigator at our site on this groundbreaking study. We're currently involved in several other ongoing CAR T-cell studies.
Translating Science into Saving Lives
Our commitment to science and clinical trials continuously leads to industry firsts. Our most recent "Firsts" for CAR T-cell therapy are for cancers considered incurable. We're currently conducting over 250 clinical trials looking for the next life-saving breakthrough. We know how fast cancer moves; our goal is to keep moving faster.
One of the First to Treat Relapsed Refractory Lymphoma with CAR T-Cells
We were chosen to participate in this first pivotal CAR T-cell study because of our expertise in cellular therapy. Throughout this study our team of experts worked closely with Dr. Ira Braunschweig, our Director of Stem Cell Transplantation and Director of Hematologic Malignancies, who was also the appointed as a site Principal Investigator for the ZUMA-1 study. This study helped establish CAR T-cell therapy as the standard of care for patients with previously failed treatments.
One of the First to Treat Brain Lymphoma with CAR T-Cells
As leaders in research, and experts in the treatment of lymphoma, we were one of the first in the nation to treat brain lymphoma with CAR T-cell therapy, now branded as YESCARTA. We're also one of only a few approved Centers of Excellence for YESCARTA in the nation. We have published superior outcomes for hard to treat lymphoma, including the type that affects the brain.
One of the First to Treat BCMA Multiple Myeloma with CAR T-Cells
While advances have been made in the treatment of BCMA (B-Cell Maturation Antigen) Multiple Myeloma, until recently, it has not been considered curable and relapse considered inevitable. Recent advances in CAR T-cell therapy for BCMA Multiple Myeloma have shown remarkable responses in patients who were resistant to standard chemotherapies and whose previous standard therapies have failed. We are presently treating patients with BCMA Multiple Myeloma with CAR T-cell therapy as part of our ongoing clinical trials.
One of the First to Use TECARTUS™ CAR T-Cells for Mantle Cell Lymphoma
Montefiore Einstein's Hematologic Malignancy Program was selected to be first in the nation to treat patients with TECARTUS™ CAR T-cell therapy. TECARTUS is the first and only chimeric antigen receptor for relapsed or refractory mantle cell lymphoma. After clinical trials resulted in very high response rates, we were one of the first cancer centers in the nation authorized to provide TECARTUS treatments.
Until now, treatment for mantle cell lymphoma relied on an arduous combination of therapies, which at best achieved only temporary remission. During the TECARTUS™ trials, most tumors got smaller within a relatively short time and showed signs of disappearing in less than a year. TECARTUS therapy is only given at specialized hospitals called Authorized Treatment Centers (ATC). We're one of only a few hospitals in the nation to receive designated status as an Authorized Treatment Center.
One of the First to Include Cancer Patients with HIV in Clinical Research
An ongoing mission of ours has always been to improve outcomes for cancer patients with health challenges such as HIV. At a time when most cancer institutions excluded these patients from clinical research, we made it a priority. And continue to do so. People with HIV have a higher risk of getting cancer and are more likely to die of cancer. We recently treated cancer patients with HIV with CAR T-cells and showed that they responded well to treatment. Montefiore-Einstein has been awarded a $111 million NIH grant to prevent and treat HIV associated cancers.
Our CAR T-Cell Experts
Meet one of today's most multi-specialized teams dedicated to blood cancers. Our expansive expertise in treatment and research includes immunology, CAR T-cell therapy, stem cell transplants and hematologic malignancies. We're focused on meeting the personalized needs of our patients in every way, from the latest treatments in psycho-oncology, behavioral medicine and palliative care.
Awards and Accreditations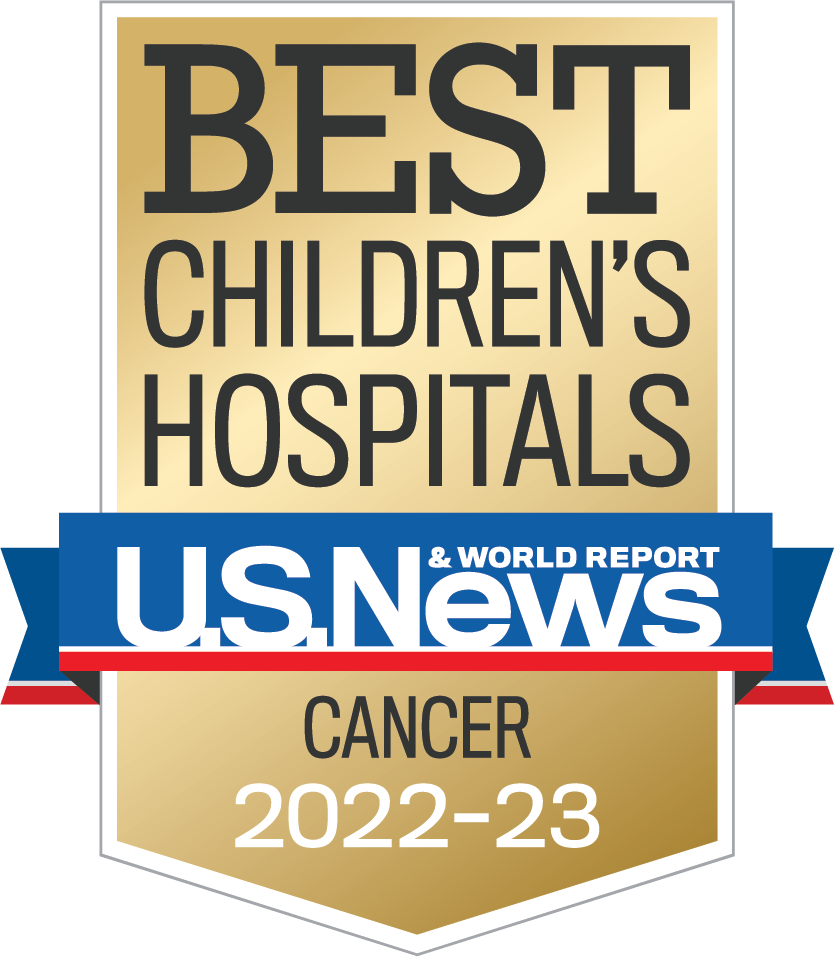 Frequently Asked Questions (FAQ)
Where do you get the T-cells for CAR T-cell therapy?
The T-cells used to make CAR T-cells come from your own blood.
What is the procedure for CAR T-cell therapy? Does it require surgery?
No surgery needed. A process similar to donating blood is used to collect your white blood cells. White blood cells (lymphocytes) are part of the immune system. Lymphocytes produce antibodies able to attack invading bacteria, viruses and toxins including cancer cells. The collected white blood cells are then taken to the laboratory.
What happens to my white blood cells in the laboratory?
There are two main types of lymphocytes, B-cells and T-cells. It's your T-cells that destroy cancer cells. So your T-cells are separated before getting modified. Using a disarmed virus, new receptors, called CARS, are created for your T-cells and millions more are grown and put back inside your body.
When does the actual treatment begin and end?
During trials, the process of creating an individualized treatment that targets specific markers on a patient's cancer took approximately 15 days. After light chemotherapy, the modified lymphocytes, CAR T-cells, will be infused back into your body. Once discharged you will need to return for some check-ups.
CAR T-cell therapy is generally safe and an FDA approved risk evaluation will be part of the pre-treatment assessment. The most common side effect is cytokine release syndrome (CRS). CRS is a result of introducing engineered T-cells into the body that trigger immune reactions. These symptoms usually start within a few days after treatment and get better over time. Side effect symptoms may include fast heartbeat, low blood pressure, trouble breathing, fear, nausea, chills, or rash. Not everyone experiences the same side effects and most side effects experienced were found to be manageable but it's important to inform your doctor if any occur. Follow up care includes some testing and checkups.
Is CAR T-cell therapy a good option for me?
For many cancer patients, CAR T-cell therapy is considered a game changer. We've seen excellent responses in patients who had almost lost hope. Qualifying for CAR T-cell therapy is often reserved for patients who have not responded to other treatments or who have relapsed after other kinds of treatment. We recommend scheduling a consultation to discuss your history and whether CAR T-cell therapy is an option.